Government
Organizations
Courses
Indian Institute of Yoga and Management (IIYM) is dedicated to promote mental wellness and meditation among employees of Government Organizations and PSU's. As we celebrate 75 years of India's Independence and its rich history of culture and achievements, we recognize the importance of prioritizing the health and well-being of our employees.

For free session
Healthy workforce directly translates to increased productivity
In today's fast-paced world, the increasing use of technology in the workplace has undoubtedly improved work efficiency, but it has also taken a toll on the mental health of employees. Work-related stress has become a significant public and private health issue, calling for prompt strategies and solutions. That's why Government organisations all over India are implementing mental health wellness and meditation courses in their workplaces.
Through various sessions, courses aim to increase employees' creativity and productivity, fostering a culture of ongoing learning and development.

By highlighting the value of cooperation among team members, the course promotes teamwork. By increasing staff engagement, productivity, innovation, and efficiency.

At IIYM, we offer specially designed workshops for employees of Government Organizations to help them experience the benefits of yoga and meditation for a healthy and happy life.
Our workshops are conducted by experienced faculties who are well-versed in the principles of yoga and meditation. We provide a supportive and nurturing environment for employees to learn and practise these ancient techniques in a modern context. We believe that a healthy mind leads to a healthy body, and ultimately, a healthy and motivated workforce.
Two Hours Mental Wellness Workshop
This introductory workshop provides practical tools and techniques for managing stress, enhancing mental well-being, and promoting a positive work-life balance.
One Day Workshop (Introduction to Stress Management through Blissful Living)
This workshop provides a comprehensive overview of stress management techniques through the practice of blissful living, including wisdom and meditation.
Stress Management through Blissful Living (2/3 Days)
This course delves deeper into stress management techniques through an immersive experience of yoga, wisdom, meditation, and other mindfulness practices.
Lifestyle Management through Dhyan Yoga (5/6 Days)
This comprehensive course focuses on lifestyle management through the practice of Dhyan Yoga, which includes various forms of meditation, breathing exercises, and mindfulness practices aimed at promoting overall well-being and holistic health.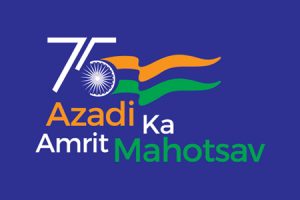 Join us at IIYM as we celebrate the Azadi ka Amrit Mahotsav and embark on a journey towards improved mental well-being and holistic health. Contact us today to know more about our programs, which have been customised to meet the specific needs of your Government Organization. Let's work together towards a happier, healthier, and more productive workforce.
We are trusted by various Goverment Oragnisation